Rain gutters with leaf guards make the perfect pair and are the best way to protect your home and family against water damage, fires, flooding, and pests. We highly recommend leaf guards for any home with gutters. Just some of the amazing benefits of leaf guards that you will experience are:
Easier Cleaning – Gutters can be difficult and time consuming to clean. But when you have leaf guards, your gutter cleaning will be a lot easier. Instead of having to reach in and dig out your gutters you will be able to simply wipe off the leaf guard.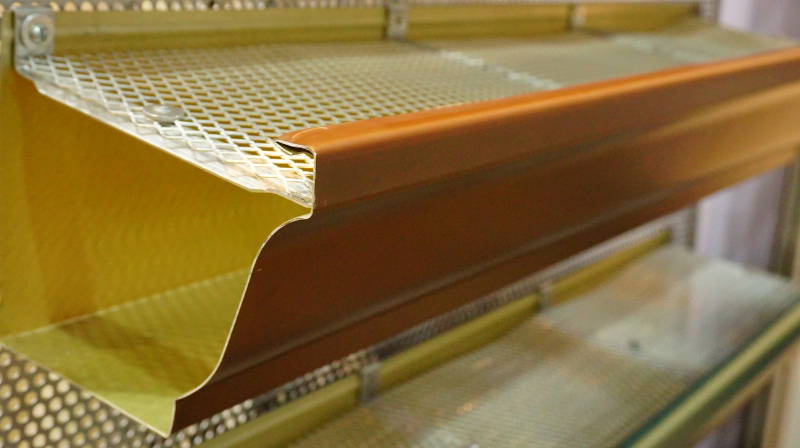 Reduce Decay – Gutters without leaf guards will fill with leaves and debris. These leaves and debris may become water soaked and can cause your gutters to decay at a faster rate. You can prevent this from happening by installing leaf guards.
Stopping overflow – Because your gutters won't be getting filled up with leaves, sticks, and debris, you are less likely to get clogged gutters that overflow during heavy rains.
Fire Protection – Dry leaves that get caught up in your gutters can become a fire risk. All it takes is one spark from a BBQ or campfire to float up to your gutters to ignite a dangerous fire.
When you are ready to take your gutters to the next level and protect your home even more, give us a call at Empire Gutters. We have over 25 years of experience and we pride ourselves on our customers' satisfaction.