When considering the amount of exposure time your gutters have to the outdoors, it's no wonder you might need your gutters cleaned every now and then. The main function and purpose of your gutters is to collect rainwater and efficiently direct the water away from your home and roof. However, dirty, clogged, or worn gutters might not function as efficiently as they should.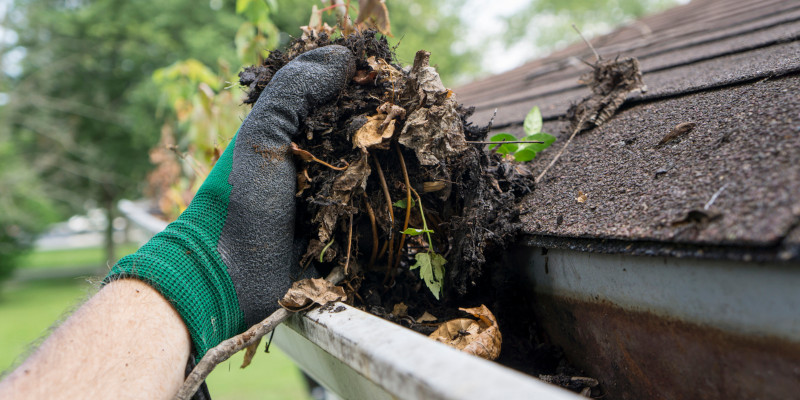 One of the ways to solve this is through regular gutter cleaning. Here are a few signs that you're due for a good gutter cleaning:
You can't remember the last time your gutters were cleaned: Most roofing and gutter experts recommend that you have your gutters cleaned about every six months. Establishing this routine of gutter cleaning increases the likelihood of keeping your gutters maintained and functioning properly.
Your gutters are full of leaves and debris: This is the biggest reason why you should stay on top of cleaning your gutters. When you have your gutters cleaned, you get rid of all the leaves, debris, and nature's gunk that has settled in your gutters. Doing so solves and prevents potential problems with clogged gutters that can lead to further damage.
Your gutters are beginning to sag: Dirty and clogged gutters significantly reduce the effectiveness and condition of your gutters. If your gutters are beginning to sag or detach, it's definitely time to have your gutters cleaned, and repaired, too, if necessary.
If it looks like you need your gutters cleaned, remember that it's safer, more efficient, and more effective to have a professional do the work, so give us a call here at Empire Gutters today!