Let us handle your gutter cleaning while you stay safely on the ground.
There are three tactics you could take to deal with the gutters on your Central Florida home or business getting clogged with leaves and debris. One tactic is to drag out a ladder every so often and complete the arduous task of gutter cleaning yourself. The other two options entail calling us at Empire Gutters. We can assist you with staying off that ladder and the potential for injury by either installing gutter leaf guards or taking care of your gutter cleaning for you.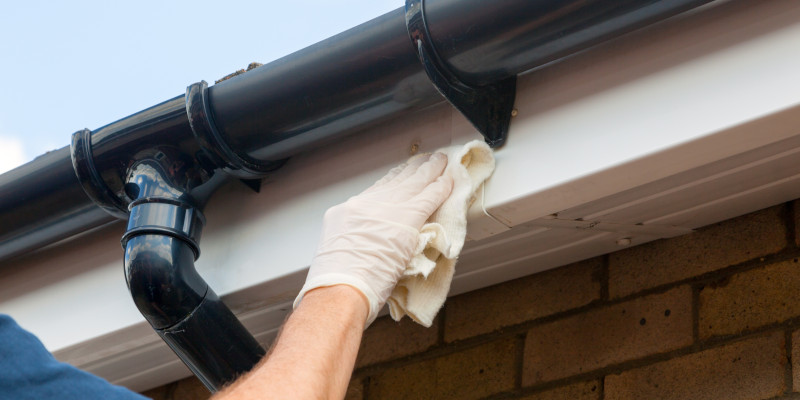 When you consider the potential dangers of handling gutter cleaning yourself, it makes sense to have a professional take care of it. Our trained crew has the experience and equipment to take care of this tasks while you stay safely on the ground. We follow specific safety protocols to keep ourselves safe, as well as take care with your property, landscaping, and anyone in the area.
We recommend that gutter cleaning be done at least a couple of times each year. However, we are happy to give you a more definitive schedule once we see your property and the potential for the gutters to get clogged more frequently. We can also give you a quote for gutter cleaning during an initial complimentary consultation based on how many linear feet of gutters you have, how dirty they are, and potential risk factors involved.
If you would like to know more about our gutter cleaning or want to schedule a consultation at your home or business property, don't hesitate to reach out to us.
---
At Empire Gutters, we offer gutter cleaning services to those in Central Florida, including Davenport, Kissimmee, Orlando, Winter Park, Windermere, Clermont, Winter Park, Oviedo, Altamonte Springs, Sanford, Longwood, Ocoee, Deltona, Apopka, and Mount Dora.