K-style gutters are a great choice for many property styles.
When it comes to gutters, many of us don't fully understand their purpose, let alone the different types and styles are available. Here at Empire Gutters, we love working with the different options of gutters and helping our customers find the best choice for their property in the Central Florida area. One of the most popular types of gutters are K-style gutters, also known as ogee gutters.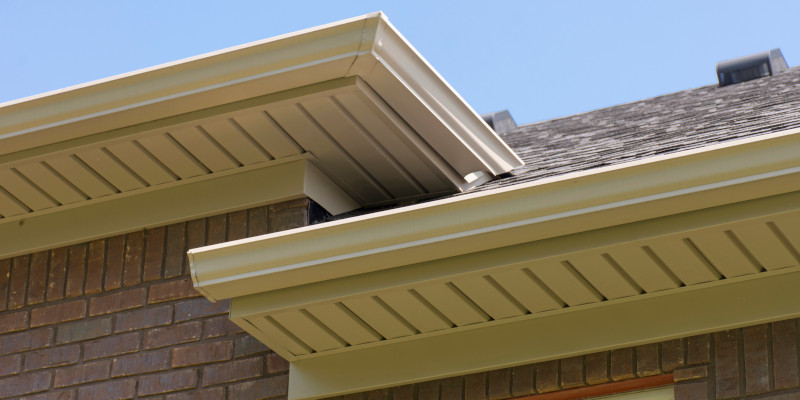 K-style gutters are like a hybrid between round and rectangular style gutters that, when looked at in a cross-section, very loosely resemble a letter K. K-style gutters have one flat side, a flat bottom, and then the opposing side (which is also the outer edge that would be visible from a street view) is angled inward. K-style gutters have more visual appeal than straight rectangular gutters, but are also easier to clean and stronger than round gutters, even when made from newer, thinner materials. K-style gutters are incredibly popular amongst most property owners because they make the roofline look finished and also resemble the shape and appearance of crown molding you might use inside the home.
Here at Empire Gutters, we like all different types of gutters. K-style gutters are a solid, strong, and budget-friendly choice that helps them to be one of the most popular types of gutters installed in the area. They look great with all different styles of homes, are easier to install than round gutters, and provide your property with some visual interest. If you would like to learn more about K-style gutters, please contact our experts today.
---
At Empire Gutters, we can install K-style gutters for those in Central Florida, including Davenport, Kissimmee, Orlando, Winter Park, Windermere, Clermont, Winter Park, Oviedo, Altamonte Springs, Sanford, Longwood, Ocoee, Deltona, Apopka, and Mount Dora.