Rain gutters are often forgotten parts of homes and businesses. Unless you specifically look for them, you may not even see them. However, if one of those fast-moving Florida thunderstorms rolls through, you'll know if your rain gutters don't work right away.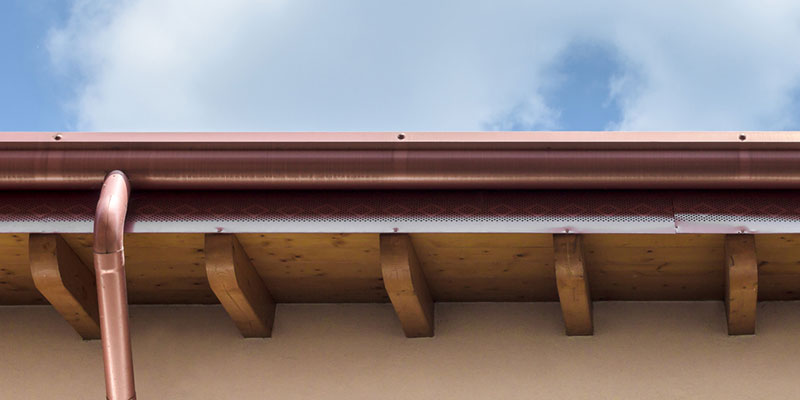 If you're reading these words, you likely want a top-tier gutter system that prevents water from pooling on your roof or near your foundation. While you can choose from several materials for rain gutter installation, copper and aluminum are two of the best choices for Florida's hard-working roofs. But is one type better than the other? It depends on several factors, such as your budget and aesthetic preferences.
Aluminum Rain Gutters
Aluminum is lightweight and easy to work with. Rain gutters made from aluminum can be painted to blend in with your home. Aluminum gutters are also more affordable than copper, but they don't last as long. While aluminum does tend to corrode over time, you can get a protective enamel coating for your gutters to protect against rush and corrosion.
Copper Rain Gutters
Copper has malleable properties, making it versatile and easy to work with, especially on custom gutters. Copper gutters give homes a distinguished look. While copper is probably the most expensive gutter material, copper rain gutters can last 50 years or longer, so if you can afford the upfront investment, they will serve your home for much longer than other gutter types.
If you're on the fence about your choice of gutters, call us at Empire Gutters. We'll cut to the chase and give you practical, curb-appealing gutter options.