If you have gutters or are thinking about getting gutters, then you probably know that they need to be cleaned. Gutter cleaning is an important part of owning gutters. There are two ways to get them clean. You can either try to clean them yourself or hire a professional gutter cleaning company. The advantages of hiring professionals are:
Time – Your time is valuable and when you hire professional gutter cleaning services, you can spend your evenings and weekends doing what you want and not slopping gunk from your gutters.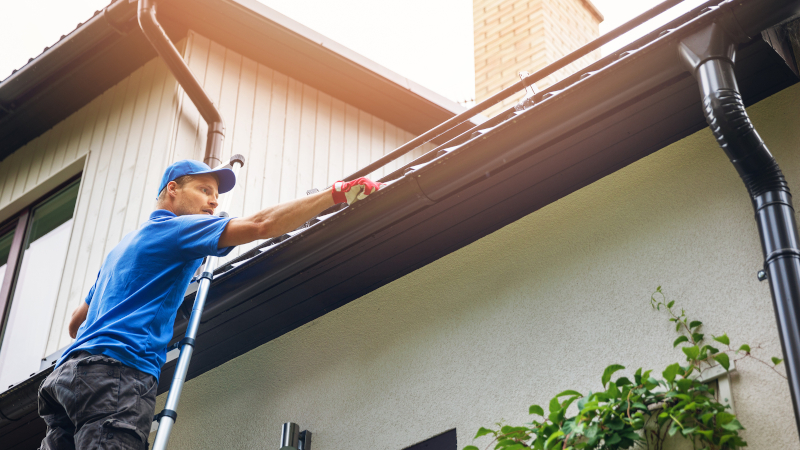 Prevent Accidents – Gutter cleaning almost always requires tall ladders and maneuvering around at tall heights. Hiring professionals will help to keep you safe and accident free.
Repairs – During your gutter cleaning service the professional gutter cleaner will be able to look at your gutters and recommend any repairs needed.
Additional Services – You can schedule additional services during your gutter cleaning. If you know you have needed repairs, then now is a great time to have them done in addition to your gutter cleaning.
Stress Free – When you choose to hire someone to clean your gutters you don't have to stress over making the time in your busy schedule to get it done or stress over hurting yourself or your home in the process.
Give us a call at Empire Gutters when you are ready to have your gutters professionally cleaned. We are experienced, thorough, and professional. Allow our over 25 years of experience help you with all of your gutter needs.