If you have sagging, leaking or cracked gutters, let us help with a gutter repair.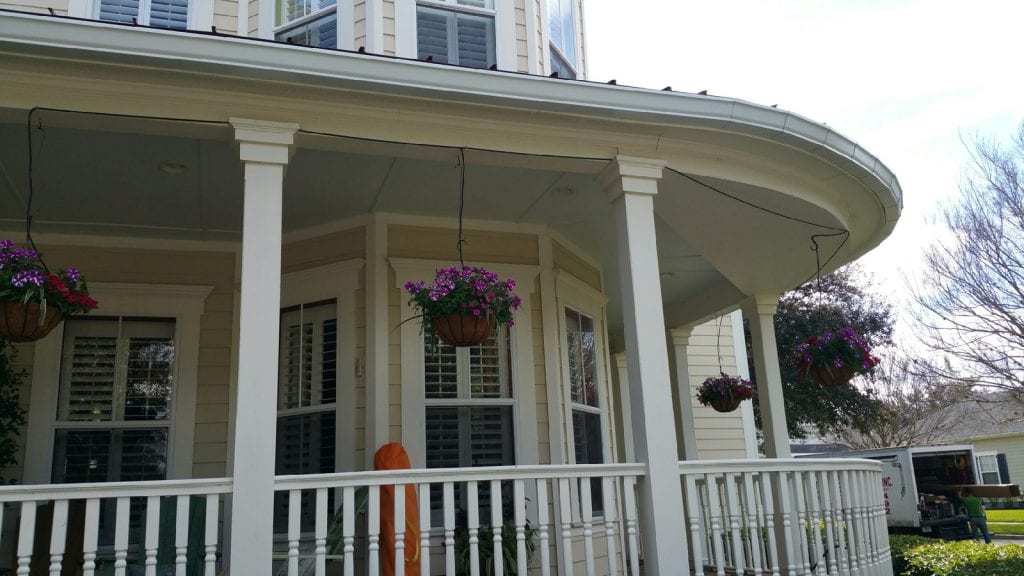 Gutters are an essential component of your property. Your gutters are designed to shuttle the water from rainfall and take it away from the foundation of your property. Without gutters, water tends to pool near the foundation, causing foundational issues and water damage and ruining landscaping below. Here at Empire Gutters, we work hard to maintain and repair your gutters to ensure that they keep working properly with our gutter repair services.
There are many reasons why you might call us for a gutter repair. Perhaps your gutters are starting to come away from the soffit of your roofline. Perhaps there are clogs or obstructions that you can't reach, and that is causing water backups. You might even see gaps in the corners or sides of your gutters. No matter what causes you to call us for a gutter repair, our team here at Empire Gutters is glad to help you out with all your gutter repair needs.
Because we have over 25 years of experience here at Empire Gutters, we can handle all your gutter repair needs no matter how simple or complex they might be. We understand that not everyone is able to replace their gutters and would prefer to complete a repair. We are always cognizant of budgetary constraints and will do our best to repair whenever possible.
If you would like to learn more about our gutters and gutter repairs, please give us a call today here at Empire Gutters for your Davenport, Florida property. For a free quote, contact us today!
---
At Empire Gutters, we offer gutter repair services to those in Central Florida, including Davenport, Kissimmee, Orlando, Winter Park, Windermere, Clermont, Winter Park, Oviedo, Altamonte Springs, Sanford, Longwood, Ocoee, Deltona, Apopka, and Mount Dora.