Our seamless gutters offer the superior protection you need to keep your property safe and enjoy greater peace of mind.
Your gutters play a key role in protecting your home or business from water damage, as they direct rainwater away from your foundation before it can seep in and cause rot, mold, or other problems. Our team at Empire Gutters wants to help you get the effective, reliable protection you deserve, and we offer a variety of different types of gutters to meet your needs. One of our most popular options is our seamless gutters, and in this article, we'll be going over some of their benefits to help you decide if this is the right choice for you.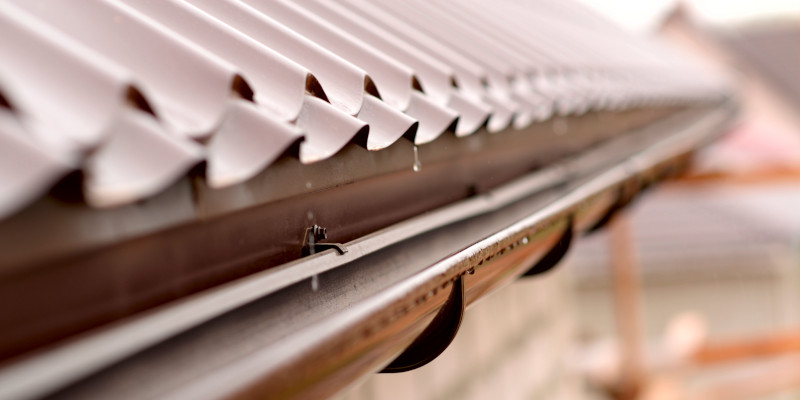 Seamless gutters offer a key advantage over other varieties because they are less susceptible to leaks. Traditional gutters are made of many pieces joined together around the perimeter of your roof, with multiple lengths joined together across a single side. The seams where these pieces join are more prone to leaks, as water can force its way through the gap over time. Seamless gutters use longer pieces to keep the number of necessary seams to an absolute minimum, thus creating fewer weak points for leaks.  Our team at Empire Gutters has over 25 years of experience in this business, so you can trust us when we say that the protection that seamless gutters provide makes them a worthwhile investment for everyone.
We at Empire Gutters are proud to serve the Clermont, Florida community, and we want to help you protect your home or business from the damaging effects of rain. If you are interested in upgrading to seamless gutters, just give us a call to find out how to get started.
---
At Empire Gutters, we can install seamless gutters for those in Central Florida, including Davenport, Kissimmee, Orlando, Winter Park, Windermere, Clermont, Winter Park, Oviedo, Altamonte Springs, Sanford, Longwood, Ocoee, Deltona, Apopka, and Mount Dora.