Your gutter system is one of the best defenses you have against heavy rainfall and potential water damage, so keeping gutters clear and properly maintained is a must for any homeowner. Gutters should hold up well over time, but part of extending their life is taking care of them.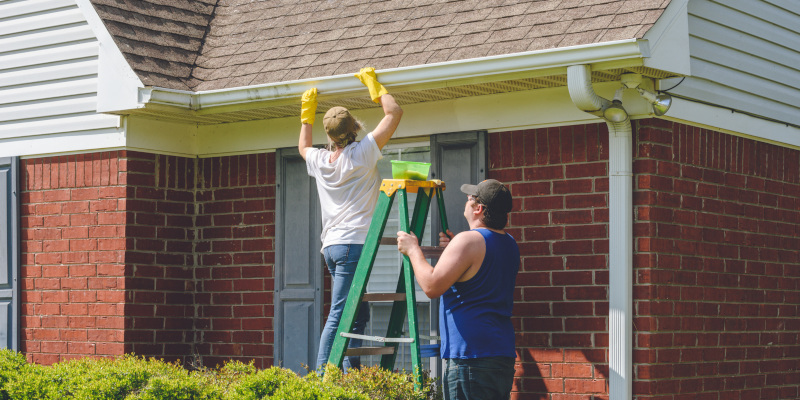 Here are some of the best practices for taking care of your gutters:
Install gutter guards. Gutter guards act like a net when they are installed over your gutters. They help prevent leaves, twigs, and other debris from building up in your gutters, so you don't have to have them cleaned out as much as you would without gutter guards.
Don't wait for small problems to get worse. Have you noticed a small leak, sagging, or other minor problem with your gutter system? Minor problems can quickly become major problems if you don't take care of them, so it's best to make any necessary repairs on your gutters sooner rather than later.
Have your gutters inspected regularly. You can't always tell when there's an issue with your gutters. Clogs can be difficult to notice without a ladder, and you may not know what signs to look out for when it comes to potential gutter issues. That's where our professional gutter specialists come in. Our team at Empire Gutters has years of experience working with both residential and commercial gutters and is fully equipped to inspect your gutters and alert you to any issues, so call us today to get your gutter system looked at.