We offer a wide variety of rain gutters in an array of colors, styles, and materials to suit your needs.
There is little more frustrating than standing at your front door with your key in hand trying to get the door open while rainwater runs off the roof and drenches your back. This is reason enough to have rain gutters installed on your Clermont, Florida home. However, there are several other reasons why it would not be a good idea to forego rain gutters, not to mention the importance of keeping them in top working order. At Empire Gutters, we offer a variety of products and services that will protect your home from the copious amounts of "liquid sunshine" we sometimes experience in this area of the country.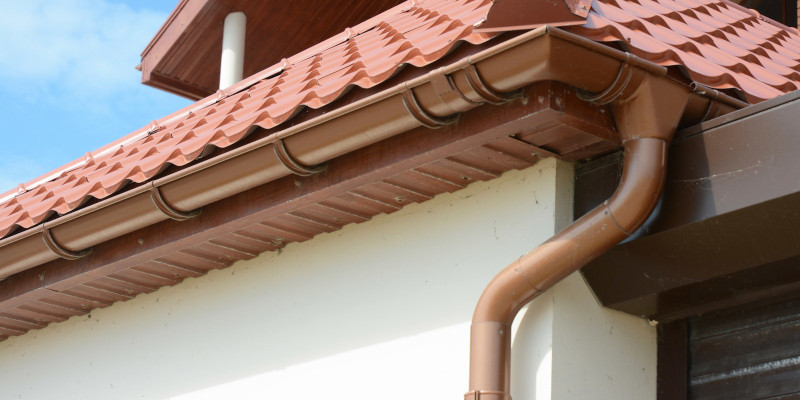 Rain gutters divert rainwater so that it does not create a flooding situation that could stain the exterior walls, cause damage to your home's foundation, destroy your landscaping, cause moisture issues inside your home, cause wood rot, and otherwise put your home at risk. We offer a wide variety of styles that will look great on your home while providing this critical protection.
If you would like to know more about the styles, colors, and materials of the rain gutters we offer, we recommend calling us to schedule a complimentary consultation. We'll discuss such options as our seamless aluminum rain gutters in more than 36 colors and various sizes and styles. These rain gutters are custom fabricated on-site to minimize connections and provide a smooth appearance. We can also discuss gutter leaf guards. If you do not need new gutters, you can turn to us for our other services, including gutter cleaning and repairs. Call today to learn more.
---
At Empire Gutters, we can install rain gutters for those in Central Florida, including Davenport, Kissimmee, Orlando, Winter Park, Windermere, Clermont, Winter Park, Oviedo, Altamonte Springs, Sanford, Longwood, Ocoee, Deltona, Apopka, and Mount Dora.