There are many types of gutters in several material options.
The average person doesn't know a lot about the different types of gutters available and the benefits of each type. If you own a residential or commercial property, you may be wondering whether the gutters you have are as effective and efficient as they could be, or if another type might serve your home better. This is where we come in at Empire Gutters. We're a leading provider of custom gutters for clients in and near Davenport, Florida. Our business started in 2016 with a focus on delivering high-quality products and giving clients more options when it comes to drainage systems.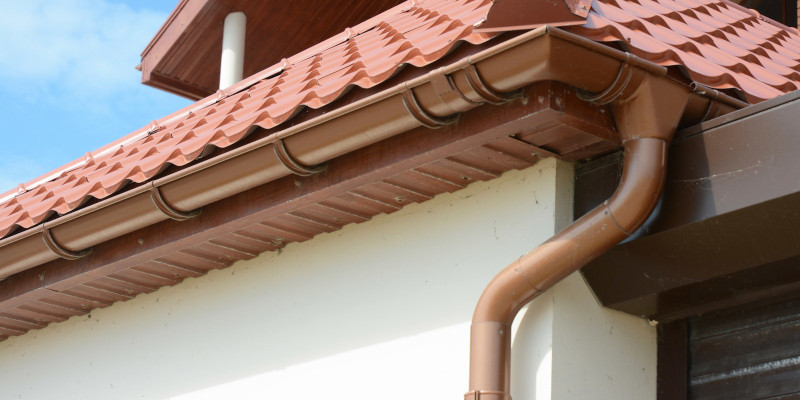 The main types of gutters include box-style, half-round, and K-style. Box-style gutters are square in shape, attaching firmly to the side of the building to provide a modern, uniform appearance. Half-round gutters look more like halfpipes and look great on buildings designed with certain architectural styles, such as Tuscan or Spanish. The smooth, rounded design of these gutters also helps reduce clogging, allowing water to flow more freely to the downspout. K-style gutters are similar to box-style, although they often come in smaller sizes.
The various types of gutters also come in different material options. Some of the most popular options include copper, aluminum, and galvalume. You can choose from various sizes and colors to ensure that your gutters look visually appealing against the look of your home, as well as perform properly based on the amount of water that flows through them. At Empire Gutters, we're happy to help our customers choose from the different types of gutters and get the right fit.
---
At Empire Gutters, we can install several different types of gutters for those in Central Florida, including Davenport, Kissimmee, Orlando, Winter Park, Windermere, Clermont, Winter Park, Oviedo, Altamonte Springs, Sanford, Longwood, Ocoee, Deltona, Apopka, and Mount Dora.
Similar Services We Offer: