With so many different gutter materials available, allow our team to help you choose the right option.
Choosing the right gutters for a building includes several key factors. One of these is the material the gutters are made out of, which can have a major impact on the performance, longevity, and durability. Vinyl and aluminum gutters are some of the most popular among both residential and commercial property owners, but they're certainly not the only gutter materials available. At Empire Gutters, we carry a selection of gutters to help our customers find exactly what they want, as well as get the drainage system that will perform well and function properly.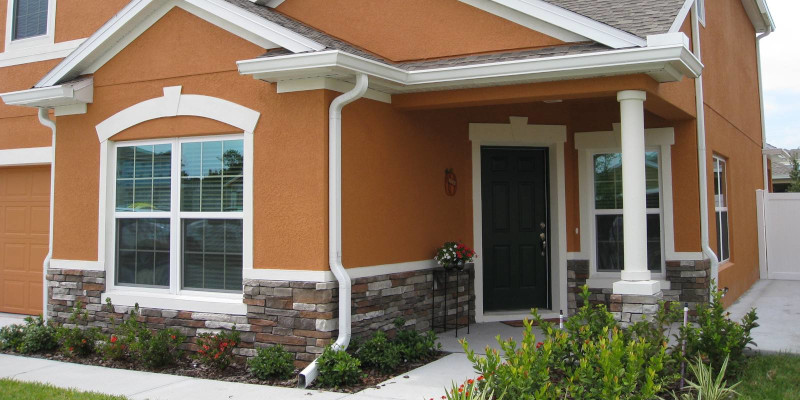 The main gutter materials we offer are copper, aluminum, and galvalume. Copper is a popular choice among property owners who love the visual appeal of this material. The stunning beauty of copper can make the exterior of your building look high-end, especially when the sun's rays illuminate the material. Copper is also durable and requires very little maintenance. Over time, the material will oxidize and turn a rustic shade of green, which many property owners love. Aluminum is a cost-effective option that is also among the most commonly used gutter materials. Galvalume gutters are made with metal that is coated with a combination of zinc, silicon, and aluminum to prevent rust.
With so many different gutter materials available, allow our team at Empire Gutters to help you choose the right option. We work with customers in and near Sanford, Florida to provide high-quality products and excellent craftmanship, whether we're installing new gutters, replacing a damaged drainage system, or performing a repair.
---
At Empire Gutters, we offer several different gutter materials for those in Central Florida, including Davenport, Kissimmee, Orlando, Winter Park, Windermere, Clermont, Winter Park, Oviedo, Altamonte Springs, Sanford, Longwood, Ocoee, Deltona, Apopka, and Mount Dora.
Similar Services We Offer: