All of our commercial gutters are custom fabricated on the spot using the latest technological advancements.
Every structure relies on its drainage system to prevent moisture damage and ensure that water is draining in the right place. Both residential and commercial buildings should have gutter systems in place that can function properly. In a commercial setting, the drainage system is just as important as it is on a home, as it can help prevent water from draining on walkways or seeping through to the foundation of the structure.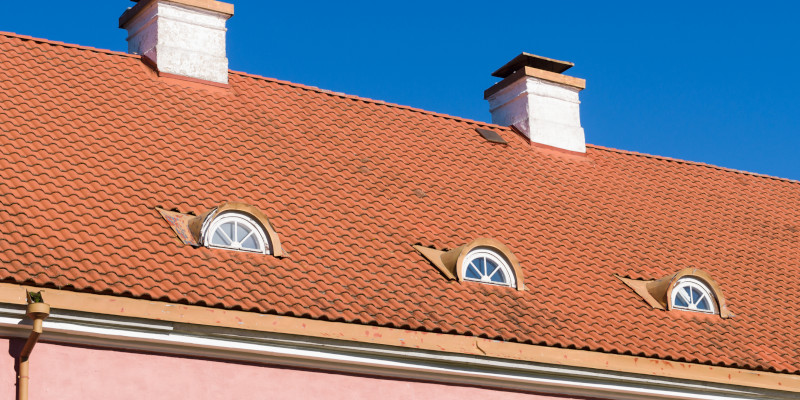 When you have an issue with your commercial gutters, it's important to know who to call. While many companies in the Windermere, Florida area provide gutter service, not all specialize in commercial gutters. This is where we come in at Empire Gutters. We're a leading provider of service for commercial clients, providing installation, repairs, maintenance, and replacement.
Our family-owned and operated business includes experienced technicians with more than two decades of combined experience. We understand the importance of protecting commercial structures and those who visit them, so we take the time to assess the current condition of your gutters before making a recommendation. When installing or replacing gutters, we use high-quality products that can withstand the weather conditions that are common in this area. You can choose from a wide range of options, including seamless aluminum gutters in more than 20 color options, as well as various dimensions. All of our commercial gutters are custom fabricated on the spot, using the latest technological advancements. If you need commercial gutter service, trust the team of professionals at Empire Gutters.
---
At Empire Gutters, we can install commercial gutters for those in Central Florida, including Davenport, Kissimmee, Orlando, Winter Park, Windermere, Clermont, Winter Park, Oviedo, Altamonte Springs, Sanford, Longwood, Ocoee, Deltona, Apopka, and Mount Dora.