There are many types of gutters to choose from. One popular type that is both beautiful and functional is copper gutters. Homeowners choose copper gutters not only for their look but for their superior function. Some of the reasons homeowners choose to install copper gutters are:
Long Lasting – Typical vinyl gutters have a lifespan of 10-20 years. Copper gutters have a lifespan of up to 100 years. The upfront cost may be higher for copper gutters, but the long lifespan makes them well worth it in the long run.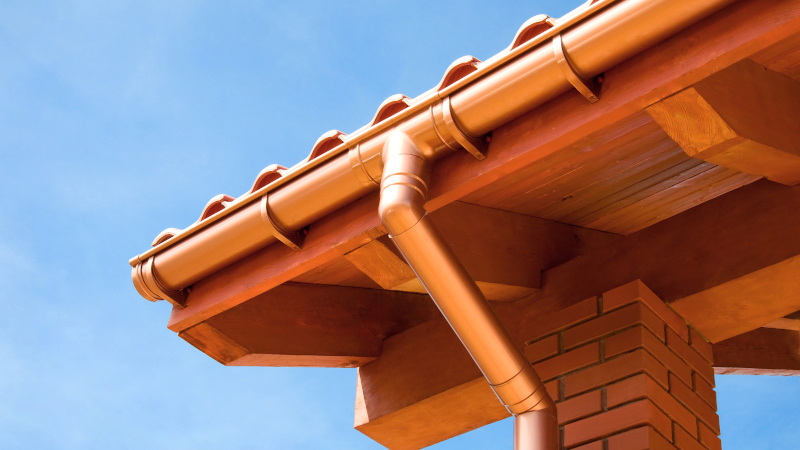 Durable – Copper gutters are very durable and hold up extremely well in high and low temperatures. They also will not rot or rust like other gutters.
Aesthetics – Copper rain gutters are attractive and will become more aesthetically pleasing over time. As copper gutters age they get a coat of patina that makes them look more and more appealing.
Low Maintenance – Copper gutters require very little maintenance. The only routine maintenance needed will be to clean out leaves and debris that collect in the gutters. They will not rot, sag, or rust.
Increase Home Value – Copper gutters are a great selling point to potential buyers and will help to increase your home's value.
No matter what type of gutters you choose for your home we are happy to help you every step of the way. From selecting the right kind, to installation and maintenance. Here at Empire Gutters, we have over 25 years of experience. We know gutters and are happy to help you in any way that we can.