Rain gutters are an essential exterior component of houses. They keep downpours from drenching you at your doorstep and direct rainwater away from your home's foundation. If you want to replace your old gutters and install new ones on your new home, it's important to know the different types of gutters.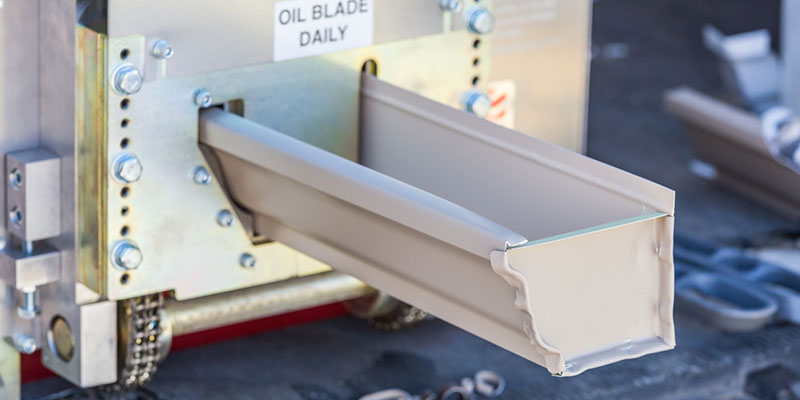 At Empire Gutters, we offer four unique types of gutters:
K-style gutters. These gutters derive their name from their shape, which resembles the letter "K" when viewed from the end. K-style gutters are more common in older and classical homes. We typically provide 5 to 9-inch K-styles, although we can customize their sizes to your needs.
Half-round gutters. Half-round and K-style gutters are the old types of gutters. Thus, you are more likely to find them on older or more traditional homes. You might even be required to install half-round gutters if you live in a historic area. As per their name, half-round gutters are shaped like half circles. They work best with round downspouts and come in sizes ranging from 6 to 8 inches.
Box-style gutters. Box-style gutters are large, rectangular gutters that are more commonly installed on commercial or industrial buildings. These gutters are designed to handle large volumes of rainwater. Due to their sheer size, they can't be hung along the edges of roofs. Instead, they are installed during construction on a high back section that tucks neatly beneath roof shingles. We offer box style-gutters in sizes ranging from 7 to 9 inches and will readily customize them according to your home's size and design.
Seamless gutters. We custom-fabricate these gutters on-site using the latest technology. Seamless gutters offer the advantage of fewer leaks, since they don' have seams. As a result, your walls and fascia boards are less likely to stain or develop mold, mildew, and rot. Our seamless gutters can serve you for over 30 years if cleaned and maintained regularly.
In addition to these types, we provide over 36 colors to customize your gutter finishes. With over 25 years of experience, our team of gutter specialists has the requisite expertise to install and repair all types of gutters. Book a free consultation with us today.