During the autumn months, it is understandable that you might need gutter cleaning. The leaves have recently fallen, and you want to make sure pathways are cleared up for any oncoming winter precipitation. Yet, there may be other times when gutter cleaning is needed. Here are a few key signs to watch for that indicate gutter cleaning is needed:
Overflowing water – One of the easiest ways to know your gutters are clogged is if water is overflowing. This means that your gutters are unable to perform their needed function until cleaning occurs. It's critical that this happens quickly to avoid flooding, corrosion, or growth of mildew and mold.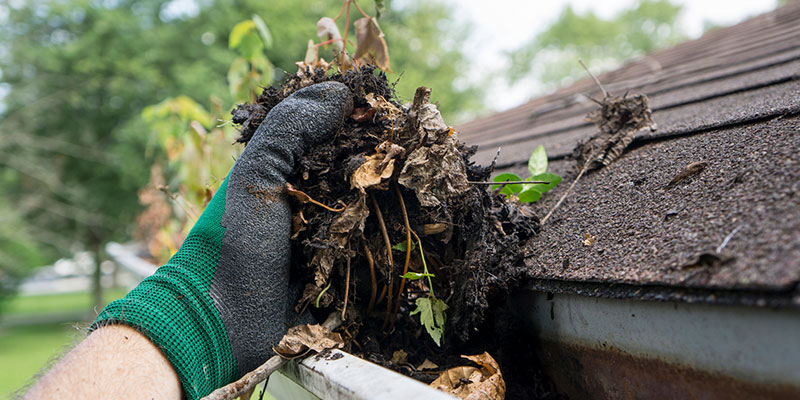 Animals, pests, and plants – If small animals or bugs have taken up residence in your gutters, it is likely because there is debris that they can use for nests. Some debris such as seeds and soil may lead to plant growth.
Water stains on siding – Water stains can be an indication of standing water pooling in your gutters, which can lead to damage of your walls, roof, or gutters.
Sagging gutters – If the debris or water collecting in your gutters gets too heavy, the gutters can begin to sag. Gutter cleaning should be done soon to avoid bigger problems.
When you need safe and effective gutter cleaning, call our team at Empire Gutters. We have the needed training and a wealth of experience, and we follow all the necessary safety protocols to make sure your cleaning is done effectively and safely. We can also install effective gutter guards to prevent the need for future gutter cleaning. Call us today to learn more or to schedule an appointment.