Gutter guards will save you the maintenance of regularly cleaning out your gutters, but they also offer a healthy return on your investment. Protecting your gutters and keeping them in excellent shape will help to maintain the exterior condition of your house, which in turn helps with curb appeal and preventing costly repairs. Here are the reasons why gutter guards are a valuable investment for your home.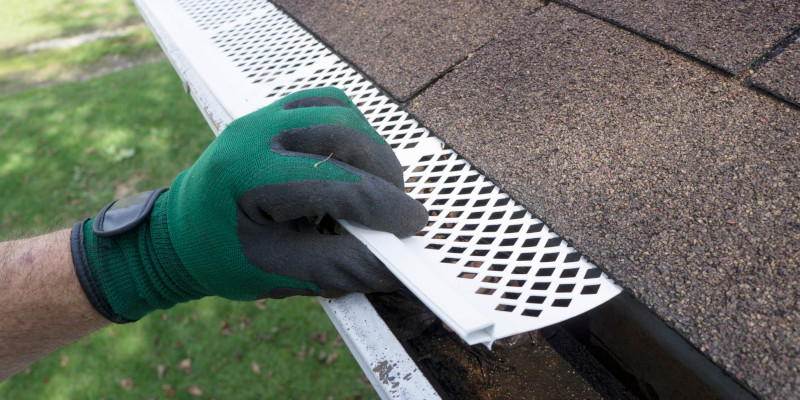 Increased home value. When you have high-quality gutter guards professionally installed, they can increase the value of your home. You will preserve its curb appeal since gutter guards can be chosen to match your existing gutters, while preventing unsightly damage or mold and mildew. Potential home buyers will also see the value of the investment you have made to the house.
Prevent costly repairs. Gutter guards will give you a good return on investment by helping to prevent damage to your home. When your gutters get clogged with leaves or other debris, water is unable to drain properly and will instead start to leak down the side of your home. This will damage your siding and, if water starts pooling near the house, it can lead to flooding.
Help with pest control. Gutter guards not only keep debris out of your gutters but also pests. Rodents and birds will not be able to set up their home in your gutters if you install gutter guards that act as a barrier. Clogged gutters also offer an ideal environment for mosquitoes and other insects to breed, so preventing clogs will also prevent these pests from making your gutters their home.
Improve the lifespan and durability of your gutters. Another great reason to install gutter guards is because they will reduce wear and tear on your gutters and prolong their lifespan. You will not need to worry about having new gutters installed for much longer by reducing the need for repairs.
Choosing a high-quality gutter guard system to protect your gutters and your home will offer you an excellent return on investment. Contact our team at Empire Gutters to get a quote and discuss installation options today.