When you think about the exterior of your home or commercial building, what features come to mind? You can most likely picture the windows, front door, shutters, roof, and maybe even siding that makes up the exterior of your home or building. There's another feature that you should remember, though, and that feature is your gutters.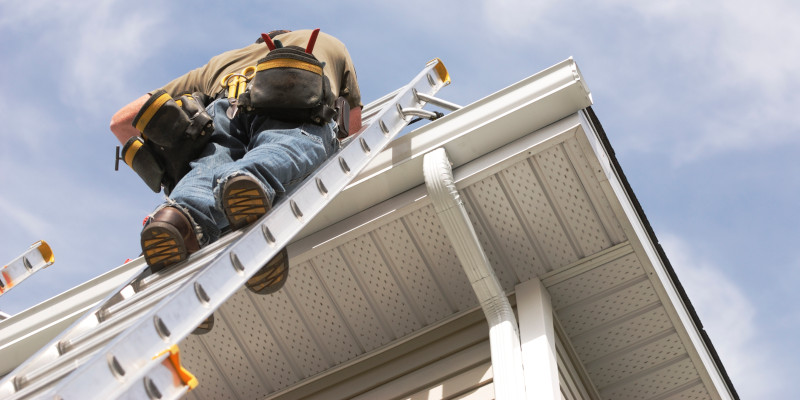 Gutters are extremely important in keeping your home safe from structural damage from the outdoor elements. That being said, you should be sure to call for gutter services when you need them, and here are a few reasons why:
Replace or install new gutters: It takes a certain level of skill, technique, and precision to properly install new gutters. Gutter services often include gutter installation, which means you can select a new set of gutters to be installed on your home or building by a professional. Services also often include gutter replacement, so you can safely have your old, broken gutters removed and new ones put in place.
Clean out your gutters: Over time, your gutters can become clogged up with leaves, debris, dirt, and other outdoor elements. Instead of climbing up a ladder yourself and risking potential injury, let professional gutter services take care of this important task.
Repair any gutter damage: Just because your gutters are broken or aren't working properly doesn't mean you need to replace the whole system. Gutter services include repairs, so you can focus on the specific problem with your gutters and get it fixed.
Give us a call at Empire Gutters today for more information!