It might be easy to forget about your gutters when they are doing their job, but gutters play a vital role in protecting and maintaining your home. Being knowledgeable about gutter services will help you to be an informed homeowner by understanding signs of damage, knowing when to call professionals, and performing regular maintenance on your gutters. You will protect your home and wallet with these four gutter services.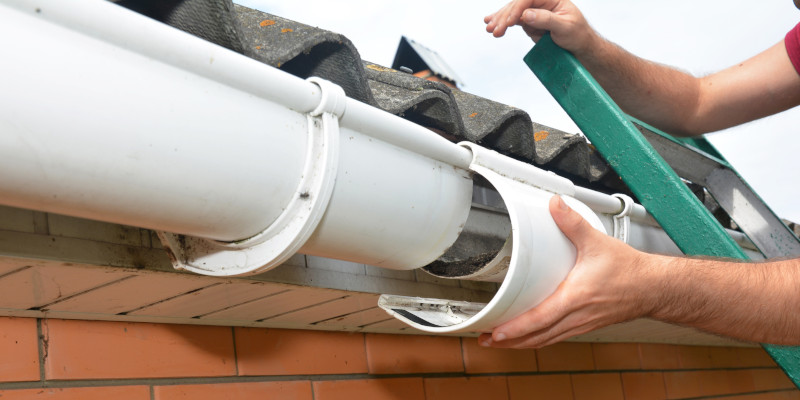 Gutter Installation: Installation may be needed if you are building a new home or if you are replacing an old gutter system. A professional gutter services company will be able to assess your home's needs to ensure that the new gutters will provide adequate drainage and the best protection possible.
Gutter Replacement: Damaged gutters will put your home at risk for water damage, foundation damage, or roof damage. If repairs are not possible, whether it is not an economical or viable option, gutter replacement is the next step. This also gives you the opportunity to choose a new gutter style, material, and color.
Gutter Cleaning: Preventative maintenance will ensure that your gutters are working reliably and preventing damage to your home. Perform gutter cleaning at least twice a year or schedule professional gutter services to have them cleaned for you. Watch for these four tell-tale signs you need gutter cleaning.
Gutter Repair: You do not always need to replace your gutters since repairs can fix the sections of your gutters that are failing. A professional gutter services company will be able to come assess your gutters to recommend whether replacement or repairs are the better option. You can help prevent major and expensive problems by knowing the red flags of when it's time for repairs.
If you are looking for gutter services in Central Florida, don't hesitate to contact Empire Gutters for a free quote today.